Are you sick of seeing Taboola News all over your browser and want to remove Taboola News from Android?
If yes, worry not; you aren't the only one getting bothered by this Taboola News pop-up torture. A few days back, I noticed that my browser was constantly getting redirected to the Taboola site. At first, I ignored it, but the pop-ups were frequent, which soon became a cause of concern for me. Finally, I decided to find a permanent fix for it and learned how to stop pop-up ads on Android and iOS devices.
So if you are also facing a similar problem, I feel your pain and assure you that in the article, I will provide detailed information about Taboola and how to disable Taboola news.
About Taboola Adware
Taboola is an adware that bundles up with other software to position itself as an alluring platform for monetization. It displays unwanted ads that invade the user's privacy data by tracking their browsing data and affecting the performance of their device.
There are malicious programs that work in the background to redirect users to these Taboola ads without seeking the publisher's consent to generate revenue. Simply put, it automatically opens up the page and ad without seeking your permission. Above all, it is difficult to remove and use up your device's resources.
How to Disable Taboola News from Android Phones?
There are multiple ways through which you can stop Taboola from cluttering your phone with news notifications and adware. Depending on how annoyed you are by this ad-popping news platform, you can choose any of the methods given below to get rid of Taboola News on your Android.
Turn Off Taboola News Notifications on Android
If you are particularly irritated by the bombarding notifications of this app, these steps will help you know how to turn off Taboola News on Android: –
Firstly, open settings in your device and select the option of Apps or Application Manager.
Search for the Taboola Newsroom app and select the App info or Application info option.
Click on the notifications settings.
Then, turn off show notifications and all Newsroom notifications options.
Lastly, find the Autostart or Launch on startup setting and turn it off.
Doing this will block the notifications of the app, and you will be saved from the frequent notifications.
Uninstall Taboola
Want to know how to disable Taboola news on Windows or how to get rid of Taboola news on Android phones?
If yes, the below-mentioned methods will definitely be helpful for you. Remember that the method of uninstalling Taboola is different and depends on the operating system you have. That's why below I have discussed how to remove Taboola from your Android/Windows and Mac devices.
Here's how to get rid of Taboola on Android phones: –
Open 'Apps' or 'Application Manager' on your phone by navigating to 'Settings.'
Scroll down and look for the Taboola app.
Click on the 'Taboola' app and hit the 'Uninstall' option.
Lastly, confirm the uninstallation and the app will be removed from your phone.
You have to follow these steps only if the news app was installed on your phone through a shady link or malware. In case you have installed the app into your device and don't want to continue its use, just long press the app icon and tap on the 'Uninstall' option. After this, confirm the submission by tapping on the 'Uninstall' option once again.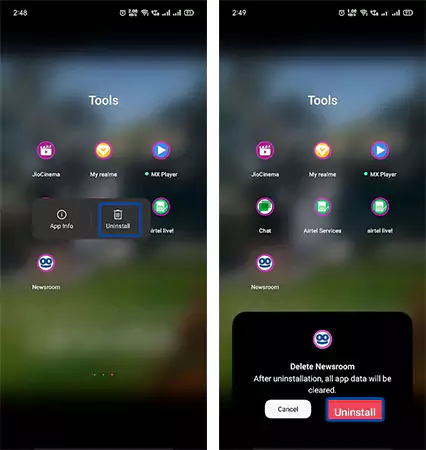 Windows: To uninstall Taboola from Windows, navigate to the 'Control Panel' and select 'Add or Remove Program.' In the list of installed apps, search for Taboola and hit the 'Uninstall' option.
Mac: If you have a Mac, move to the 'Applications Folder' and then drag the Taboola icon to the trash.
Install Ad Blocker
Ads are the most irritating thing on any app, if you are also tired of those silly pop-up ads and banners, you can install an ad blocker on your device. Taboola tracks your browsing history and then pops up ads and banners, ad blockers have anti-tracking features which prevent malicious apps like Taboola from collecting your data.
There are many ad blockers, like AdGuard, Adblock Plus, etc., available in the market, and some of them also charge money, so depending on your budget and needs, you can opt for any of them. In the subsequent section, I have extensively discussed how you can remove Taboola ads on Windows and Mac.
(Additional) Steps to Get Rid of Taboola Ads
My experience with Taboola wasn't good, and based on my personal experience, I told you how to disable Taboola news. But I believe that if you like reading Taboola feed, there's no need to uninstall the app because you can fix it by blocking the ads.
Well, there are two factors that make Taboola less impressive and irritating. The first one is data theft. Taboola literally steals your data and notices your browsing habits to show you relevant ads. As mentioned above, this problem can be fixed with the anti-tracking feature available in ad blocker apps.
Taboola has too many pop-up ads and banners, which hampers the reading flow, and users lose track of the content they are reading. This is the second problem and a major reason why people uninstall or search for how to disable Taboola News. If ads and information theft are the reasons why you want to remove Taboola on Android, the following steps will help you block all those irritating ads.
Taboola News Remove on Windows
Follow these steps to block ads on Taboola on Android devices:-
Find and delete the malicious files in your Windows.
To remove Taboola ads from Windows, you need to uninstall the malicious programs from it. For that open Settings, move to Apps and select Installed Apps. Now, search for any malicious file or app and uninstall it.
Now, reset the Windows to default settings.
Note In this step, all the extensions, toolbars, and other customizations will be removed.
Check whether any settings were changed by malware. For that, click on your browser's menu bar and open settings. Hit the option of Reset Settings and select reset settings to confirm submission.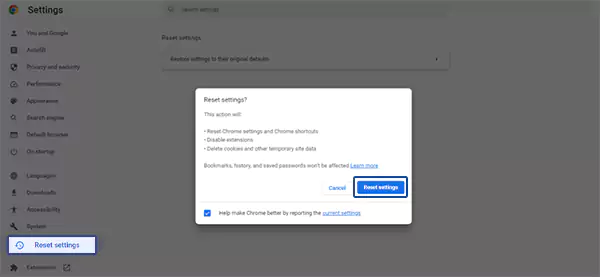 Lastly, use any anti-malware or ad blocker to remove ads and malware.
Carefully follow the instructions provided by the ad-blocker or anti-malware on your screen to successfully remove ads.
Taboola News Remove on Mac
In case you have a Mac, follow these steps to turn off Taboola News on your Android devices: –
Remove all the existing malicious files.
For this, firstly open system preferences, search for profiles and delete all the profiles. If you don't have any malicious files, you won't find any profiles installed on your Mac.
The next step involves deleting all the malicious apps that you find shady.
Open the Finder application on your Mac, click the Applications option then search, and remove all the malicious apps by moving them to trash.
Reset your Mac's browser settings back to default.
Open Safari and navigate to the preferences option. In the General tab, check your homepage and see whether your default homepage has been changed. Then open the extensions tab, and find and delete all the malicious extensions.
After this, remove the spam notification ads for this move to preferences, then websites, select notifications and deselect allow the website to ask for permission to send notification option.
Lastly, remove all the data websites stored on your computer and clear Safari caches. I will suggest you to update Safari on your Mac after adjusting the settings to default for smooth functioning. Additionally, you should also clear the cookies on iPhone, iPad, and other iOS devices for better functioning.
Now, get an anti-malware or ad-blocker and follow its instructions.
Advancing the discussion, let's see how did you get Taboola on your phone. This is a common question asked by the majority of users. So let's discuss the possible ways through which this irritating app entered your device in the next section.
Reasons Behind Seeing Taboola Ads
The primary reason why you are seeing Taboola News ads on your device is that it is infected with malware or malicious push notifications. Apart from this, there can be a site you previously visited that has redirected your browser to Taboola News ads.
Many sites, including reputable ones, redirect the users' browsers to Taboola ads for generating ad revenue. So, if you are constantly seeing the pop-ups like Taboola, there's a high chance that your computer might be infected with a malicious program. In this case, you need to scan your device and install an ad blocker to block those malicious ads.
So, this was all about how to disable Taboola news; moving to the end, let's quickly answer some questions frequently asked by users about Taboola.
Frequently Asked Questions
Ans: One of the best ways to remove Taboola from your Samsung phone is to uninstall the app and remove all the malicious files from your phone. 
Ans: A Taboola feed is an XML file that has a list of articles or video links. These links have popular stories and news to grab the reader's attention.  
Ans: The frequent pop-up ads and banners make Taboola irritating. So, to block Taboola, you need to install an ad-blocker on your device and remove the malicious files and apps.
Sources
Also Read: