In order to get perfectly established in the current modern market, you require strong connectivity with your clients and audience. Social media agencies understand the company's goal, perspectives, ideas, and strategies and increase its digital presence. They have the potential tools, a team, and research ideas to take a company to its zenith.
But, picking a perfect social media agency for business support is not a piece of cake as there are multiple options on the internet, for example, marketingillumination.com. You must know the right way to search, scale, and select your media companion. The article lists the ways you can trust to pick the right social media agency, so, without any further ado, let's begin.
Why is Social Media Marketing Agency Required?
Various ways of marketing a business idea thought, or products were available in the market but the one on trend is "Social Media Marketing". Running in logs of files and giving slogs of hours on presentations and attendance, brands lag in acquiring a market presence at the same time. They require a tailored plan to access their audience and a trusted service that is enthusiastic about managing your social media.
Social media marketing agency helps with brand awareness as it understands customer insights through their media approach and tools. Being a representative, it mortalize the business as a dedicated product or service and creates unique marketing ideas and campaigning strategies to illuminate the business.
Interesting Fact: In 2010 Facebook recognized itself as the social leader in the link economy, having 44 percent of social sharing on the web. The other social media platform was Twitter.
Research, Scale, and Analyse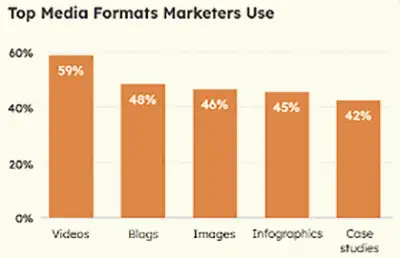 Making a flourishing presence in the market takes great effort, strategy, and a reliable team. These are the three major checkpoints one must consider before confirming with a social media marketing agency.
Research: Run through the length and breadth of the company's experiences and history. First, be specific industry experience of the company, dig into their case studies and capabilities, and also scale their expertise. They should know every essential bit about social media marketing. Don't get overwhelmed with their past rewards, confirm it personally and watch out for their earlier reviews and related testimonials.
Scale: Be steady with your checklist regarding all the virtues you want to be embedded in the company. Whether it's brand optimization, creating profile designs, advertising strategy, reporting capabilities, experience with other industries, and much more. Keep the points that can measure the productivity and credibility of them all together.
Analyse: Do not fix your attention to some specific options; keep the options wide and narrow the list with efficient agency. Find which agency fits your budget and simultaneously know if it is flexible with your demands and requirements. Most importantly, ensure that the organization has got innovative foundations to spread your social media presence as far as possible. You can use a mail-tester to ensure that your emails are sorted, and relevant marketing mail reaches you. This will help you to figure out where they end up -spam, inbox, or any other subfolders.
These were some of the tips to keep in mind before beginning the hiring for social media marketing organizations.
Do You Know: The five core pillars of social media marketing are strategy, analytics & reporting, listening & engagement, planning & publishing, and advertising.
Points to Consider Before Choosing a Social Media Marketing Agency
Finding the right social media agency to take your business to substantial heights and the audience is very important. Here are some of the key points you must consider before going for a hunt on the internet for a marketing agency.
What is your total budget to invest in the agency?
What are your key goals and strategies for your business?
What's the online presence of your business currently? What ideas and goals related to branding outreach do you consider?
Most prior questions, who your actual audience is and what are your clear requirements from them?
The above were some pivotal points to acknowledge before selecting the right social media marketing agency. Now let's find other important points
Questions to Ask a Marketing Agency While Hiring
The agency needs to be scanned before getting hired and to ensure this, the right strategy of questions must be prepared to test them. Here is a list of questions or goals one must consider.
Can you show us your last project's reviews and testimonials to prove your remarkable presence in the market?
Are you capable of holding our business social media platform on an underlined budget?
Does your team require any assistance with designing, creating content, or making media reports?
What kind of support will your team be exactly providing? Can they dedicate maximum hours than expected for reaching monthly goals?
What technology do you use for scaling your market performance and measuring your lows?
Ask them what kind of marketing persona they can create for you. Are they able to create both entertaining and educational content?
Know if they are aware of basic concepts like brand awareness, social media marketing plans, and much more.
These were some important questions you can ask while hiring your marketing agency. There can be more customized questions, one that measures in-depth capabilities of them.
Key Skill a Social Media Marketing Agency Must Have
To reach a target audience, the perseverance, and dedication of the social media marketing agency are required. But, what are the skills they must be qualified at to help you make a market presence? Here are some key skills they must be proficient at.
Ending Note
Although the process of measuring the right marketing agency is sophisticated but through a strategic approach one can clearly manage to get the best-experienced business professionals. To get a market presence, the right comprehensive targeting platform is required, one that understands your goal creates attractive visual content, has strategies toward customers and prospects, and understands the term "social media marketing" by heart.
Customized marketing solutions are a major need in the market and so is the need for marketing agency that creates opportunities for business to outgrow and make their dreams a reality. The article tried to help you choose the best social media companions.
---