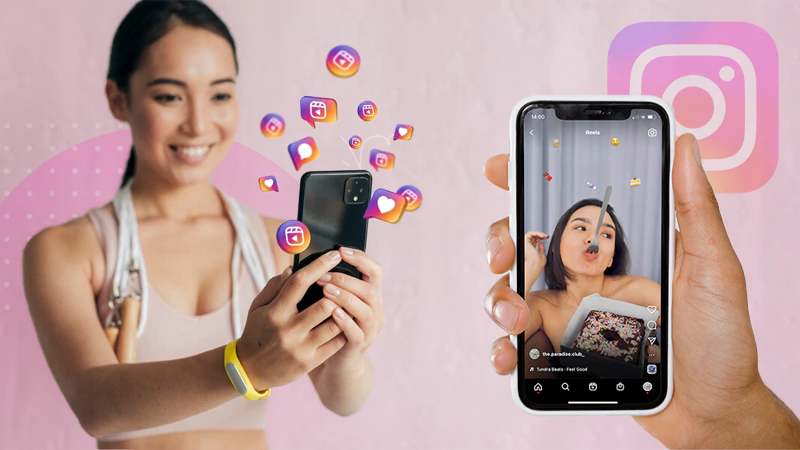 Instagram Reels has become an effective way for companies to communicate with their audience and boost your business in the constantly changing world of social media marketing. These quick, brief videos offer a unique chance to engage viewers, highlight goods or services, and develop brand identification. 
We have prepared for you a few Instagram reel ideas that will help your business make the most of this platform. We will also help you download reels through our powerful tool.
Why are Instagram Reels a Valuable Marketing Tool?
Before moving to specific content ideas, it's vital to comprehend Reel's significance as a means of advertising. Because they may captivate a large audience and spark attention, reels have quickly become popular.
DID YOU KNOW?
The most viewed Instagram reel to date is the "Learn from Khaby Lame" reel, with a whopping 289 million views.
They are easily shared and maintain viewer interest due to their brief, accessible format and you can also download Instagram Reels. Your business may show genuineness, creativeness, and a dedication to remaining up to date with digital trends by using Reels.
Creative Ideas for Instagram Reels Content
If your social media strategies are not working, try some imaginative ideas to help you with your postings to improve your Reels game. Elevate your company's Reels game by downloading inspiring content through On4t Instagram Reels downloader, igniting innovative and engaging marketing strategies.
Creatively Present Your Products or Services
Creatively showcasing your goods or services is one of the best ways to use Reels. Create interesting movies that highlight the advantages and value that your offerings give rather than just exhibiting photographs or listing characteristics.
Draw visitors in with eye-catching graphics, animations, and fascinating stories. Think about "before and after" makeovers, product displays, or emphasizing the components of your solutions that solve problems.
Behind-the-Scenes Content to Engage Your Audience
Sharing behind-the-scenes content with your audience, which people enjoy doing since it gives customers a peek beyond the screen, can be a great approach to engage them. These movies offer a more genuine, humanized image of your business.
Show your audience what goes on behind the scenes, including team science, daily operations, and even the rare gaffe. Promoting your company's culture can help customers connect with your brand more deeply.
Work Together with Influencers to Expand Your Reach
Establishing a relationship with potential clients and expanding your audience are two things you can accomplish with influencer marketing. Your Reels strategy may be transformed by partnering with influencers who support your brand.
Influencers help you reach a wider audience because of their distinctive styles and fan bases. Work together to create Reels that genuinely incorporate your business or product into the influencer's content.
User-Generated Content to Foster Brand Loyalty
Encourage your audience to provide material for your company. User-generated content provides proof of your consumers' loyalty and pleasure. Ask your clients to communicate their experiences with your products or benefits on Instagram shorts, create a specific hashtag, or simply hold a contest.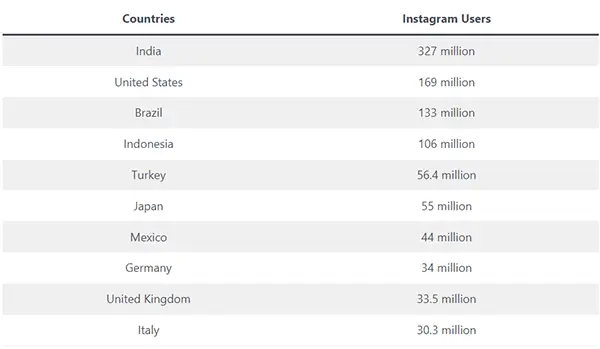 You can demonstrate your appreciation to them and earn the confidence of potential consumers by showcasing their products.
Highlighted Product Tutorials and Demonstrations
On social media, educational posts are significantly desired. Make reels that inform your audience about your sector or specialized area.
Educational shorts can position your business as a reliable source of knowledge and value, regardless of whether it's a fast tutorial on how to use your product, a DIY project, or an elaborate culinary dish using your materials.
This kind of information encourages sharing and keeps visitors interested.
Modern and Timely
Keep up with the newest Instagram trends and difficulties. Your company may remain relevant and increase awareness by participating in trending challenges or by producing posts around recent developments.
You may reach a larger group of people and demonstrate that your business is up to date and in tune with today's society by including these trends in your Instagram shorts.
Final Verdict
Increasing your business's online presence Integrating Instagram Reels
Businesses must keep up with social media marketing trends if they want to succeed in the digital era. Your company's Reels approach can be built on the suggestions that are provided above. A distinctive, amusing, and effective platform for engaging your audience is offered by shorts.
Remember to experiment, modify, and monitor your engagement metrics if you want to keep making improvements to your plan.
Instagram shorts could benefit your company by boosting brand recognition online, encouraging engagement, and fostering brand loyalty. These advantages will become evident if you use them in your marketing activities.
Make use of originality, creativity, and contemporary trends to keep your fans coming back for more. In order to watch your web videos, get out your smartphone, and start creating intriguing reels.
---