Apple holds a prestigious reputation for its wide and reliable range of products. Let it be laptops, mobile phones, tablets, or smart watches – their products are listed in the premium segment.
They launched their new product Apple Pencil on September 9, 2015. After that, in November 2018, the second generation of the product was introduced in the market. Referring to this new piece of tech, here are some points that we are going to discuss in today's article.
At first, the consumers were confused about how to charge an Apple pencil (mainly Gen 1). While on the other hand, people who know how to charge were a bit unsatisfied due to the design. The stylus has a risk of breaking down while charging.
Therefore, today, we are here to learn the steps of how to charge Apple Pencils and learn more about the product.
How to Charge an Apple Pencil
At this point in time, Apple has launched 2 models of this stylus. They both have different charging modes. For the first segment of this section, we will initiate the discussion with the Apple Pencil Gen 1.
Apple Pencil Gen 1
Gen1 can not be charged wirelessly. It has to be connected physically to charge, for which you have to:

Take your pencil and Remove the Cap.

Stick the back to the iPad's or iPhone's lightning port.
This way, it will start getting charged. One thing to note here is that since your stylus is connected to your device, the battery power of these two devices will start getting transferred from iPad to the Stylus. Therefore, we recommend you go for another option.
Remove the cap from your Apple Pencil.

Take the connecting adapter that you receive from the box and connect it with the charger through that adapter
Check if it is charging or not.
Apple Pencil Gen 2
For the next Apple Pencil 2nd gen, you can charge it wirelessly through your iPad:
Take your Apple pencil.
On the side with the volume buttons of your iPad, connect it to your iPad magnetically.

Once it gets connected, the battery percentage will be displayed on the screen.
This is how your 2nd generation Pencil will be charged wirelessly through your iPad. Unfortunately, there is no other option for how to charge Apple Pencil 2.
Apple Pencils: Charging Time
The next question that may arise among some of you is how long does it take to charge an Apple Pencil? Well, The charging time depends upon the generation of the device you have. Additionally, the charging output that your device is providing can also play an important role in the charging time.
According to the number of tests done by our team, we came to the conclusion that it takes up to 25-30 minutes to charge it fully. With a 100% battery level on your Apple Pencil, it can easily survive up to 9 hours without any problem. However, we recommend you put it on charge when it reaches the 10% level.
If you own an Apple Pencil 2nd generation, the device will only take up to 15-20 minutes to get charged. With 100% charging, it can easily last up to 12 hours. Just like the previous one, charge your device just the moment it reaches 10% to keep a healthy battery.
Now you have the answer: how long does an Apple pencil take to charge? If you want to check the charging status of your pencil, follow the next section of the article.
How to Tell if Apple Pencil is Charging
It is a blunder from the side of the manufacturers that none of the models of the Apple styluses comes with an LED indicator. Therefore, you never know whether it has started charging or not. Therefore, how to know if these pencils are charging or not?
Unfortunately, if you are an owner of the first-generation model, then sorry to inform you that you can not monitor the battery levels.
Although, there is an option through which you can access the facility of monitoring the battery status of your Apple Pencil – by enabling the widget.
For iPad OS 13 or Earlier
Go to the Home Screen of your iPad.

Swipe from Left to Right on the screen. Now you see the Today View.

Click on the [+] icon or Edit button.


Click on the Batteries icon.


Now you can see the battery levels of all the connected devices.

For iPadOS 14 or later
Press and hold the vacant area of your home screen.

Tap on the [+] icon on the top-left corner of the screen.



Click on Batteries.



Press on the Done or Add Widget button.

However, on the other hand, if you are the owner of the 2nd generation product, there is good news for you.
Apple Pencil 2nd Gen has wireless charging capability. From the flat part of the stylus, magnetically connect it to the other side of your iPad.
Once you have done that, at the top of the screen, you see an indicator with the battery percentage.
In some events, there might be a case that your Apple Pencil is not getting charged. If you are stuck in a situation like this, follow the article's next section.
Why Apple Pencil is Not Charging
Now you know how to charge the Apple Pencil, but in certain events, you might face a problem with your Apple Pencil not charging. That is why read this section to know what are the things that you might be doing wrong.
Device compatibility: If your stylus is not charging, make sure that your device and iPad are compatible with each other.

If you own Apple Pencil 1st Generation, you can charge it on

iPad mini (5th Generation).
iPad (6th, 7th, 8th and 9th Generation).
iPad (10th Generation).
iPad Air (3rd Generation).
iPad Pro 12.9 inch (1st and 2nd Generation).
iPad Pro 10.5 inch.
iPad Pro 9.7 inch.

If you own an Apple Pencil Gen 2, you will be able to charge it from
iPad mini (6th Generation).
iPad Air (4th Generation and later).
iPad Pro 12.9 inch (3rd Generation or later).
iPad Pro 11 inch (1st Generation or later).
These are the devices that can charge your stylus. Make sure you are using your pencil with its respective compatible device. Now we will move on to the next point, which can be the reason for not charging.
Re-Pair your Apple Pencil: Just like you try to restart your mobile device when it starts getting unresponsive, similarly you can try unpairing and then re-pairing your pencil.

1. Open Settings.

2. Tap on the Bluetooth option.


3. Tap on the [i] button next to your pencil's name.

4. Tap on the Forget Device button.

5. Now restart your iPad.

6. Once your iPad is restarted, attach your device through the magnet and wait till it appears to Pair with your Apple Pencil.

Another way to troubleshoot your charging issue with the stylus is to update your iPad device.
Update your Device: Sometimes, it is important to update your device because these updates come with various new connectivity features and it might be a case that your software is outdated to charge your pencil.

1. Open Setting.

2. Tap General.

3. Click on Software Updates


4. If there is an update available for you, click on Download and Install otherwise your device will tell you that your system is fully updated.
In the next section of the article, we will move further to have a look at some alternatives to the Apple Pencil.
Best Alternatives for Apple Pencil
Just like their other products, the Apple Pencil also costs a fortune. At this point, the 2nd generation model is sold from the price point of $112 at Amazon; if you purchase the same from the Official Apple Store, it can range up to $129.
Therefore, we are here to introduce you to some alternatives.
Logitech Crayon
Logitech crayon is one of the most popular alternatives for the Apple Pencil. Logitech is a Swiss-American brand that is well-reputed all over the world. It is known for its innovations and technology.

Just like its other products, Logitech Crayon will serve you as a cost-effective alternative to the Apple Pencil. Following are some features of the Logitech crayon:
Comfortable to use
Palm Rejection
Fast Charging
Easy Connectivity
iPad compatible
The stylus is available on Amazon starting from $67.
Adonit Neo Pro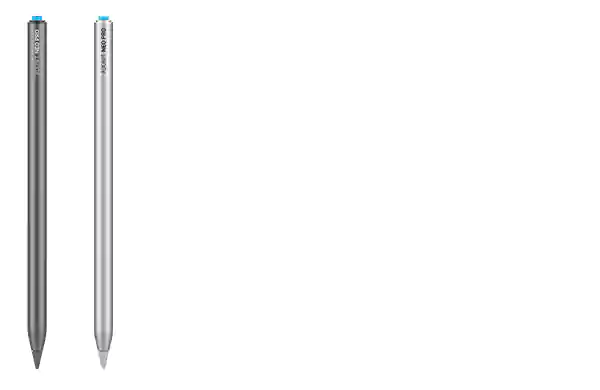 Adonit Neo Pro is another alternative to the Apple Pencil. This stylus is available in a range of 3 elegant colors that add to the beauty of their sleek design language. Go through the list to learn more about the device:
Tap & Go
Palm Rejection
Tilt Sensitivity
Wireless Charge
This stylus is available on Amazon starting from $44.
Degge Stylus
Degge Stylus is a cheaper option if you want to buy a stylus for your Apple iPad. This product is making its own reputation in the market and is coming off with flying colors. You can go through the list of features given below:
Tilt sensitivity
Replaceable Nib
No Delay
Smoot
Palm Rejection
You can grab this device from Amazon starting from $29.
This was a brief guide from us tailored for you. If you already own an Apple Pencil, then we hope that our tips will help you charge your device easily. While on the other hand, for those readers who are making up their minds to buy this stylus for their iPad, we will recommend you first analyze your budget.
If this costly product suits your budget, there is no better option for you. But if you do not have such a fortune in terms of money, you should consider purchasing some alternate product.
Frequently Asked Questions
Ans: When you move to the "batteries" widget, you will see a thunderbolt icon that indicates that the respective device is on charge. If you are using a 2nd Gen Apple Pencil, you will get a pop-up displaying the status and the battery percentage.
Ans: Connect your Apple Pencil and the lightning cable through the adapter that you receive from the box.
Ans: If you use a first-generation Apple Pencil, it will take around 25-30 minutes to get fully charged. The time reduces to 15-20 minutes if it is a 2nd generation model.
Sources:
---
Also Read: