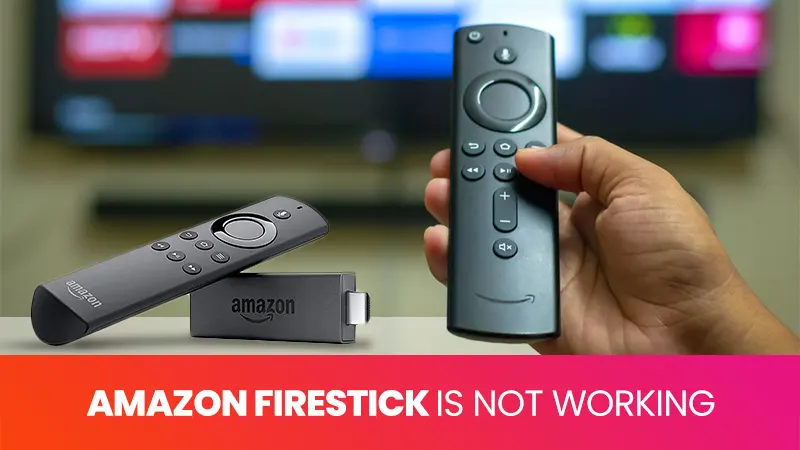 Amazon Firestick not working is a common issue that occurs time and again, and bothers a number of subscribers. The respective issue can occur due to various malfunctions surrounding connection, and remote control to updates.
Regardless of how complex & perplexing the issue seems, you can always play conventional tricks and fixes to tackle it.
In this comprehensive article, we have amalgamated all the working fixes that have the ability to resolve this issue.
So, check out which fix would prove life-saving for you; A good old restart, a healthy factory reset, or something else.
Amazon Firestick Not Working Fixes
Below, we have cited all the fixes that have the potential to resolve the malfunctions and glitches corresponding to your Amazon Firestick.
For desired outcomes, we advise you to scrutinize all the fixes and stay tuned till the end!
Reboot your Firestick 
First thing first, reboot your Firestick! This conventional method is the blanket solution to various issues that encourage Firestick, not working issues.
To restart your Firestick, simply, press and hold the "Select" and "Play" buttons on the remote at the same time for about 5 seconds, and you will be able to reboot your Firestick.
Monitor your Internet Connection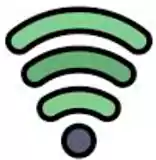 We believe it is very evident and crystal clear to all the users that without a strong & stable internet connection, you will surely experience disruption using your Amazon Firestick.
This is a very common issue that can cause problems such as Firestick won't load, etc. Luckily, you can initiate specific actions to fix this issue on your own and improve the connection.
Here are a few things that you can do in order to fix the respective problem.
First, check if your internet connection is active by sliding to Settings> Network> pressing the Play/Pause button on your remote.
Next, re-establishing the internet connection from Settings> Network> click option buttons on your remote and hit the option that forgets the network, and then reconnect!
If re-establishing the internet connection doesn't work, try rebooting your router. Unplug it from the socket for a minute or two and then replug it and check whether the issue is resolved or not.
You may also be enduring Intermittent internet issues on your Firestick due to the weak signal strength. Enclosed areas, large glass, and metal surfaces between your router and Firestick can deflect WI-Fi signals. Placing the router and Firestick closer can prevent this.
Inspect the HDMI Connection
Firestick not turning on or displaying a blank screen? Ensure that the HDMI streaming device is connected properly to your TV's HDMI port as well as inserted in the correct HDMI input.
You can either insert the Firestick directly into your TV or use an HDMI cable. It is advised from our end that make sure you use the original cables that have come out of the box.
Check your Remote Control Batteries 
Since the Alexa-embedded remote employs Bluetooth in the place of IR, it mandates high-caliber batteries to function adequately. A dry battery will lead you to an unresponsive remote control.
Thankfully, with Amazon's convenient feature, you can monitor the remaining charge of remote control batteries via Firestick settings.
To check the Firestick batteries, simply by redirecting to Settings> Remote & Bluetooth Devices> Amazon Fire TV Remotes.
After that, to view the status, click on the remote in the list.
Restarting your remote control has been found as another quick trick to resolve this issue. If we talk about the process of rebooting the remote control, it wholly depends on the device's generation.
Consider replacing your Firestick remote control, if your remote is not responding even after restarting the remote control.
Check for Updates
Imperative pending updates can also give birth to issues titled "my Firestick is not working". Make sure you are on state-of-the-art firmware to eliminate such problems.
To check & update your Firestick, head to Settings> My Fire TV> About> Check for Updates and that's how you can update your streaming stick OS to the latest version.
Overheating 
Usually Amazon Fire Sticks are not prone to overheating issues. In fact, it is a very rare sight to see a Firetsick overheat.
Overheating can hinder your streaming experience and result in issues such as slow loading time, connectivity issues, and lagging.
So, If you are device is diagnosed with an overheating issue, here's what you can do;
Simply, unplug it from the outlet and let it cool down for a while. Doing this will refresh the device and function properly.
Clearing the cache and data of apps or forcing closing apps running in the background can be your second option.
Clear Cache
Clearing cache is another standard fix to settle down various malfunctions. Clearing out the cache wipes off the data and gives the app a fresh start.
So, if you found that certain apps installed on your Firstsick misbehave or crash perpetually whenever you try to use them, clearing the cache can rescue you!
You can smoothly clear the cache of any app on your Firestick by moving to Settings> Applications> Manage Installed Applications> Select the App> Clear Cache.
If the problem continues to bother you, there is also an option to wipe off the app's data. Performing this will clear all the data as well as the settings you have customized in the app.
Server Got Down
Another probable explanation behind why is my Firestick not working could be the down server. It has been seen that media streaming service servers occasionally go down for maintenance breaks.
In such a scenario, first, ensure whether the problem is app-specific or not by switching to a different app. If the issue is with a certain app, wait till the server issue is resolved, and if it is system-wide, move on to the next solution.
Restore Factory Settings 
Unfortunately, if all of the above fixes fail to give you the desired results, your last resort would be to restore the Firestick to the factory settings.
Doing this will set all your Firestick settings to the default.
Note: Restoring Firestick to the factory settings will delete all the data and personalized settings on your device permanently.
In order to restore Firestick's default settings, move to Settings> My Fire TV> Reset to Factory Default; that's it!
Frequently Asked Questions (FAQs)
Ans: If your Firestick is not working after the update, try restarting your Firestick, and it will make it work like before.
Ans: In order to reboot your Amazon Firestick, simply follow the below-cited methods.
First:
Ans: Press and hold the "Select" and "Play" buttons on the remote at the same time for a few seconds, and your Firestick will reboot.
Second:
Ans: You can also reboot your device via Settings> My Fire TV> Restart or simply by unplugging the power cord or adapter for three seconds.
Ans: There are two ways using which you can reset an unresponsive Firestick easily. 
First:
Ans: Head to Settings> My Fire TV> Reset to Factory Defaults
Second:
Simply press and hold the "Select" and "Play/Pause" on your remote until the Reset screen appears.
After that, use the arrow keys to highlight the "Reset" option and press the "Select" button to select the respective option.
Ans: If your Firestick is not working on your Samsung TV, here's what you can do to resolve the respective issue.
Restart the Firestick.
Check the power cable and the source of Amazon Firestick.
Make sure you are connected to a strong internet connection.
Check your Firestick's remote batteries.
Monitor your HDMI cables & connections. 
Check the input source of your TV
Wipe off Firestick's cache.
Update your Firestick firmware.
Restore the Firestick to the factory settings.
Check out the frequently asked questions by the users surrounding the Amazon Fire Stick not working issue.
The Takeaway
We believe that the worthy solutions we have enlisted in this article to fix why is my Amazon Firestick not working issue will resolve your problem and make you relish the delights of your streaming device like before.
And, if none of the fixes satisfies you, in such a scenario, you can get in touch with Amazon tech support.