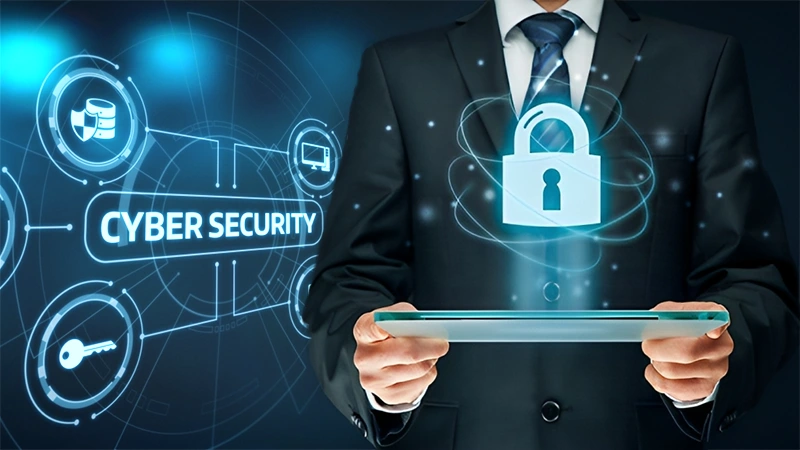 In today's expeditious and constantly improving digital industry, professionals with advanced tech skills are in high demand you must need certificates to boost your tech skills. Thus, if you have opted for a career in computerization and automation to secure a promising future in the industry, you must acquire emerging robotic qualifications. 
Also, while technical knowledge is continuously developing, we cannot ignore the reality of Artificial Intelligence and automation as a big force driving every sector. It is not just another trend, in fact, AI-powered machines are now taking up more tasks related to the decision-making process.
However, in today's fully automated world, it may be too soon for us to be replaced entirely or redundant just yet. The only way you can prepare yourself for the future is to improve your capabilities with smart machines and software while adding the creative 'human touch' whenever required.
In this article, we will explore the five skills that will help you scale your technology career with better opportunities.
Cyber security
If we consider the growing number of cybercrimes worldwide and their drastic impact on all types of businesses, we can say that cybersecurity is one of the top skills in demand. Also, the average salary of an IT security professional ranges from $100,000 for engineers and goes up to $130,000 for software architects, as per Indeed.
Thus, if you want to excel in the field of cyber security, your best bet is to pursue a master's in cyber security online. The degree is not only an effective way to validate pertinent qualifications but can also show a prospective or current employer that you are a fully trained cybersecurity expert.
Also, if you want to secure a high-paying position in the field of cyber security, you must acquire the following key skills.
Risk management
Incident response
Compliance and controls
Privacy Enhancing Computation (PEC)
Blockchain and cloud security
Access management
Computer forensics
Security governance
Threat intelligence
Application development security and more.
However, besides the list mentioned above, improving your problem-solving, analytical, and leadership capabilities is also significant if you wish to qualify for positions like cybersecurity management.
DO YOU KNOW?
A survey by ISC2 reported that the biggest reason for job satisfaction as a cyber security officer is that almost 60% of experts can work remotely as a freelancer or manage offshore projects.
Data Analytics
The term data analytics refers to the process of storing, managing, and utilizing data to get valuable information and insights. Moreover, you should also know how to apply such knowledge to different domains like sales, finance, marketing, human resource management, and operational management.
It is another growing field in technology that can help professionals secure a promising future for themselves. Also, some of the in-demand jobs that seek experts with stat analytics qualifications include;
Business intelligence analysts
Data engineers
Data analysts
Data analytics consultants
IT system analysts and more
It is a field of advanced computerisation that allows you to develop the ability to analyze relevant and unorganized online information and is highly useful in performing various IT-related tasks.
To give you an example, experts who monitor performance data help businesses find intricacies in their operations, let alone hacking threats.
Moreover, many organizations often rely on such officials to make valuable business decisions like developing new products, making new investments, and discovering target customers.
Robotics
In robotics, the field combines computer science and engineering research to operate, design, and construct robots. As you know, automation has taken the world by storm; it is indeed one of the most valuable advanced computerized knowledge to acquire.
Also, the need for robots has already become inevitable in many fields, creating even more demand for professionals with such talent.
For instance, robots are being used for various AI advances, such as in medicine or while performing different hazardous or even repetitive tasks that humans previously performed.
Thus, if you plan to develop your computing abilities in the field of robotics, some of the most common job roles you can pursue include;
Robotic engineers
Technicians
Operators
Robotic account managers
Sales Engineer
The reason the field of robotics is constantly growing is because the creations by such experts are now being used in various applications like mining, manufacturing, space exploration, and more, helping automate dangerous and mundane tasks.
Besides, these advanced robotic qualifications allow officials to design machines that can perform tasks with greater precision, reach where humans cannot, and solve some of the biggest challenges in the world today.
The stats below show that the demand for jobs in technical skills in the coming years is going to increase even more as different sectors hire more experienced engineers for varied positions. 
Blockchain
Do you think the application of blockchain technology is only limited to digital currency? If yes, you are wrong. Blockchain applications are now being used in many different domains like crowdfunding, identity management, and digital voting just to name a few.
This is exactly why we have a huge demand for professionals with blockchain knowledge, also known as blockchain engineers. Thus, some of the key skills required to become a blockchain engineer include;
Cryptography
Smart contracts
Data structures
Algorithms
Consensus methodologies
Computer networking
Security protocol stack and more.
Since the future of information technology is all about decentralization, blockchain has become a key in computerized networking to help build smart cities thanks to its ability to enhance safety guarantees, optimize operations, and increase mutual trust among participants.
Moreover, developing your talent in blockchain can be a rewarding career choice, considering the lucrative salaries, high demand, continuous learning opportunities, and the chance to contribute to technological innovation.
Software Development
While you may think that software development is not a newly-introduced term in the AI world, the number of software developer jobs is expected to reach 25% between 2021 and 2031, equating to the creation of around 411,400 new jobs as per the report from the U.S. Bureau of Labor Statistics.
Usually, a software developer position focuses on front-end applications with user interactions and the back-end, including program, application code, or both.
Thus, if you also wish to develop your advanced computerized abilities and seek a position as a software developer, you should gain experience and knowledge with the following:
Coding in multiple programming languages like C#, C++, Java, Python, JavaScript, SQL Server, .NET, HTML, and Ruby.
Basic understanding of software development concepts and computer science
Strong communication skills
Analytical thinking
Software developers are still in high demand because these professionals build and design computer programs that power mobile devices, desktop computers, and even cars.
Moreover, they can identify unique user requirements and create newer apps for any market while constantly improving the products using consumers' feedback.
The Final Words
Changing careers or starting a new one, especially in technology, may often seem overwhelming. However, keeping up with computerized advancements, let alone the most demanding AI capabilities, is the only way to secure your future.
It will help you adapt to the constantly changing digital landscape and provide you with the most up-to-date qualifications. Also, while the above-discussed technologies are here to stay, nobody can guarantee they will stay in demand for a lifetime.
Therefore, as you work up your digital knowledge per the current market trends, don't forget to look for new and upcoming technologies constantly. Good luck!
---