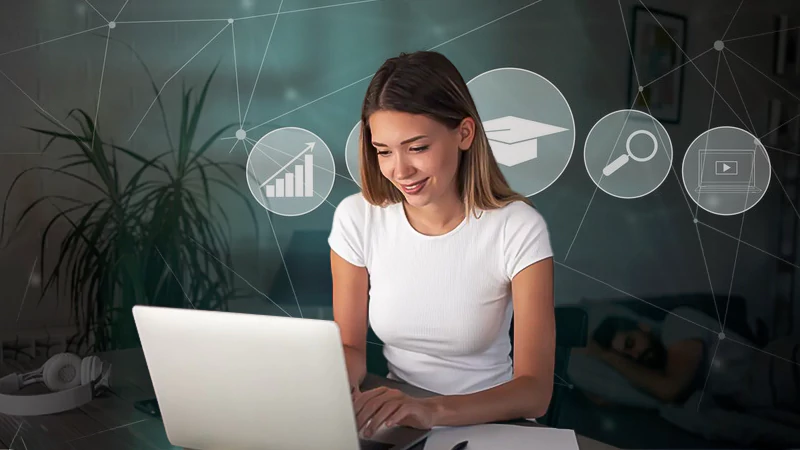 Knowledge and expertise are the most valuable assets a person can have. It is often called a power source, but it can also generate revenue! Yes, you can sell your knowledge by starting a course creation business online.
This business involves selling and sharing your expertise on specific topics to a wide range of audiences and establishing a successful business.
If you possess immense knowledge and want to monetize it, read this comprehensive guide to learn the process thoroughly to set up an online course business.
Read on to get the know-how of this venture!
Identifying Your Niche
The first step to setting up an online course is to identify your field of expertise. Choosing a niche helps to reach the target audience and stand out from the knowledge commerce.
Take some time to do self-reflection and shortlist the fields you are good at. Ask yourself if you are an expert in the niche. Will people think of buying your knowledge? Consider your qualifications, experience, and existing knowledge to make an informed decision.
Identify which field is in demand and a profitable choice. Conduct market research and gain insights from your relatives, colleagues, and network.
Personal development, technology, and software are some examples of profitable fields.
Creating Your Course Content
Developing a content plan is the first step to success. Outline the expertise field in sections to ensure the content aligns with the learning objectives. The content should offer clarity and direction to the learner.
The above graph shows the category of content that was most chosen by the creators last year.
Once you get a broader view, you can create engaging and informative content. The course content can include video lectures, PDF downloads, written study materials, and many others.
Many online platforms assist you in creating and selling your course content. To write course materials, you can use Google Docs or Microsoft. Choose the various platforms, like Udemy or Thinkific, to sell or host your course.
While you create a course, remember to use real-life examples and interactive elements to increase engagement and learning outcomes. Give priority to quality over quantity.
Building Your Online Platform
Build your online platform to package and distribute your knowledge efficiently to consumers. There is a plethora of platforms available that are ever-ready to assist you in hosting your course or creating the website.
Utilize a community platform for membership and build a dedicated community around your course business.
If you are considering building your website, get help from website builders that provide a user-friendly interface and a library of free templates. On the other hand, if you want to host your course, WordPress or WooCommerce can offer you better services and traffic.
The above image shows some top e-commerce platforms that can help you host your course-selling business.
The content on the platform should be well-organized and easily accessible to the students. You can offer chatbot services for a better customer experience.
Pricing Your Course
Pricing the course could be a difficult task when you need to consider the various aspects of the content, like the demand for the services or the length and depth of the materials. Consider the cost of creating and hosting the course before pricing.
You can offer tiered pricing, where students can choose the different price options at every tier, or you can charge subscription fees to allow access to the content. Consider offering discounts and leverage to actuate the sign-up process.
Conduct market research to get insights into the competitors' pricing modules and the target audience budget. Set a price that maintains your relevancy in the market and doesn't lose the quality aspect.
It's better to start with a higher price so that it doesn't become a hassle to raise them in the future.
Did You Know?The number of online learning platform users is expected to reach 57 million by 2027.
Managing Your Business
Manage your business with a variety of tools and resources available online. Use accounting software like Quickbooks or FreshBooks to streamline financial operations.
You can also use CRM (Customer Relationship Management) to track the student's experience and progress. It can help you to provide better customer service and address queries on time. Personalized user experience will raise the Consumer- satisfaction level.
It is vital to develop a marketing strategy to gain traffic and generate revenue from the venture. Actively promote your online learning platform with constant updates on social media sites. Expand your courses to reach a wide range of audiences.
Approach the specialized people in the marketing field for guidance.
Conclusion
Embark on the journey of becoming an entrepreneur in the education field. Impart your knowledge to others and earn significant profits from the offered courses.
Remember, managing a business takes a lot of time and effort. Be patient and adopt a strategic plan to be successful in the education market.
---